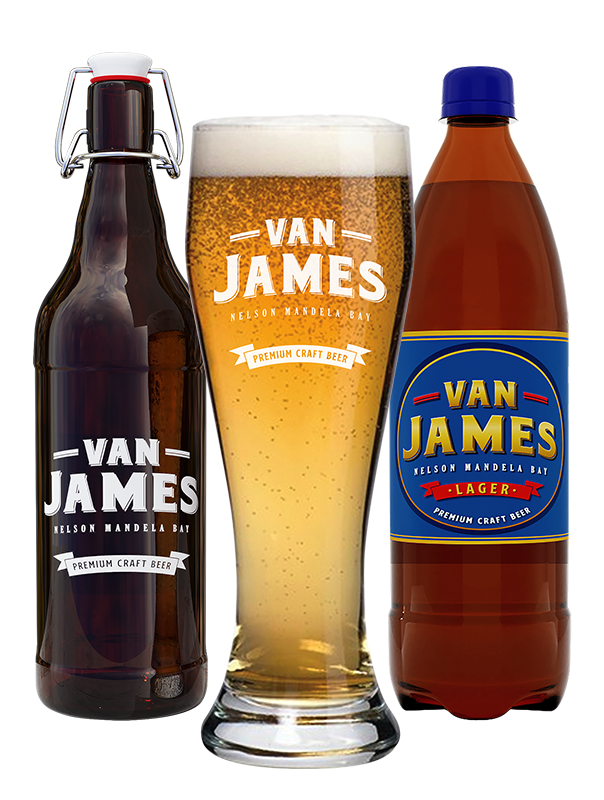 van James Craft Lager
Van James has two founding principles: beer must be great tasting and enjoyably refreshing.
All our ingredients are of the highest quality and carefully chosen. Van James beer has a unique blend of local and international hops. Our brewer has world class brewing equipment and processes.
All this ensures an appearance, aroma and taste unique to van James, an Exceptional Craft Beer.
We have a refill system using 1L and 2L glass growler bottles to ensure the supply of the freshest craft, draught beer. Your first purchase includes the cost of the growler, and thereafter you pay to refill only.
Party keggies, with a gravity-feed tap, are always  a good option when you know it's going to be a long session!
Scroll down to see more